Do you have an efficient & sustainable solution to improve our homes?
Share it with us and expand into new markets!
The Positive Home Challenge has ended. More than 300 candidates have applied, and 53 of them have been shortlisted and selected by ADEO. The shortlisted candidates had the opportunity to pitch in front of ADEO & Solar Impulse teams on 15th June 2021. The discussions regarding possible opportunities are ongoing.
Adeo & the Solar Impulse Foundation are joining forces to identify home solutions with a positive impact on the environment and making them accessible to all. Our commitment is to support all selected initiatives either to accelerate their development or to foster their commercialisation through the Adeo stores and our websites.
In collaboration with the Solar Impulse Foundation, Adeo will host the POSITIVE HOME CHALLENGE, gathering our community of international suppliers as well as innovators from beyond our network to showcase the most promising innovations to make our homes future-proof. For this event, we are calling on innovations around products and services for the end user in all market.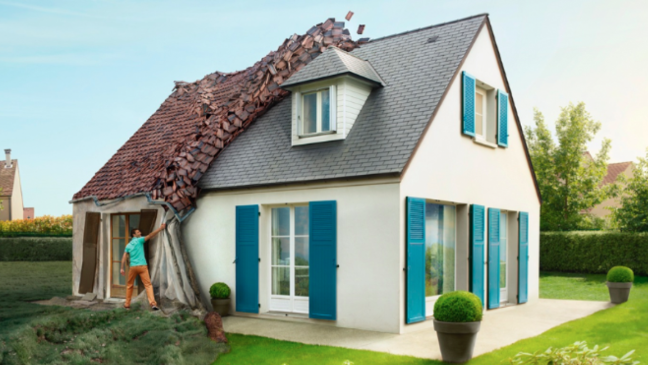 SELECTING SOLUTIONS TO IMPROVE
Eco-design

Core Housing

Energy Savings & Efficiency

New Construction Materials

Ease the Water Savings

Ease the Circular Economy & Waste Valorisation

Alternative to plastic packaging
Step 1 - Show your Interest
Step 2 - Submit your Solution(s)*
Deadline for Application
Submit a complete application

before April 30th, 2021.




Evaluation
Independant Experts and the ADEO team will evaluate your projects against 3 criteria: Feasibility, Environmental Impact and Profitability/Cost. (more info)


Selections
Only complete application will be considered for the challenge and get a chance to obtain the Solar Impulse Label.

*Only step 1 is necessary if your solution has already been awarded with the Solar Impulse for Efficient Solution label.
Additional Information
Key Dates
20 February 2021: Applications open
09 & 11 March 2021: 1-hour webinar info session (11am CET)

01 & 06 April 2021:

1-hour webinar info session (9am CET)

30 April 2021: Applications close (deadline)
01 May to 30 May 2021: Deliberation & Selection
15 June 2021: E-Pitch audition (only selected solutions)
30 September 2021: Final Innovations showcase (final)
Project Eligibility
Our definition of innovation is either technologically new or with a price point that makes the solution accessible to a much wider population audience than before

or it can be an improvement of existing products/service.

To be considered, a solution must meet the following eligibility conditions:
Type: must be a product, a technology, an industrial process, or a service.
Maturity Stage: must have reached the technical maturity of a prototype at scale 1:1 in a test environment (>TRL6).
Business Level: must be already commercialized or aiming for commercialization at a reasonable cost.
Profitability: must aim to deliver an economic incentive (direct, indirect, or hidden economic savings) for the client.
Environmental Impact : must demonstrate

- at the different phases of its lifetime - a direct positive impact on the environment compared to the mainstream alternative identified - referring to the scope of the following elements: Energy use, CO

2

emissions, Water use/materials use, Air quality, Ecosystem preservation.



Application & Selection Process
The application process is based on the labeling methodology designed by the Solar Impulse Foundation.
APPLICATION "SOLUTION SUBMISSION FORM"
All the candidates must create an account and apply via the Solar Impulse platform to fill-in a "solution submission form". (

It can take a few hours). T

he solution application can stay "in progress" status as long as the online application is not finished and validated by the Solar Impulse Technical Team. As soon as the form is validated, the evaluation process starts.




PROJECT EVALUATION
The Solar Impulse assessment methodology is designed to evaluate candidate solutions against 3 criteria: Feasibility, Environmental Impact and Profitability. More information here

.




SELECTION PROCESS


The selection process is organised in three levels of selection defined by the ADEO & Solar Impulse teams :
Level 1 - goes "online": selection based on the solution submission form and the nature of the solution.
Level 2 - is an e-Pitch audition: the selected solutions will be auditioned by the the ADEO & Solar Impulse teams.
Level 3 - is an invitation to the Final Online Event: best projects will be selected based on their pitch and overall quality.



At all stages of the selection process, all deliberations of the Jury will be confidential and no written decision will be provided to the applicant.
Contacts
Need help for your solution application or to attend the webinar?


Get in touch with

Victoria Smaniotto

at the

Solar Impulse Foundation

.


Question for Adeo?

Cooperation leader in case of international Supplier
Purchasing leader in case of global sourcing Supplier
Industrial leader linked to the market.