Would you like to see your positive product in Adeo's stores?
Adeo has 900+ stores around the world and make products and solutions accessible to all inhabitants and housing professionals in 20 countries.

Adeo & the Solar Impulse Foundation are joining forces to identify home solutions with a positive impact on the environment.
Our commitment is to support all selected initiatives either to accelerate their development or to foster their commercialisation through the Adeo stores and their websites.

In collaboration with the Solar Impulse Foundation, Adeo will host the second edition of the POSITIVE HOME CHALLENGE, gathering Adeo's community of international suppliers as well as innovators from beyond our network to showcase the most promising innovations to make our homes future-proof.

For this event, we are calling on innovations around products and services for the end user in all market.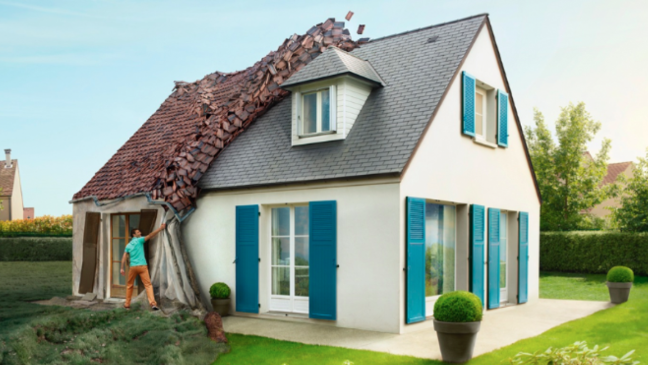 Do you have a clean & profitable solution to improve our homes?

Share it with us and expand into new markets!
Seeking positive solutions for :
Energy savings & efficiency

New construction materials

Ease the water savings

Ease the circular economy & waste valorisation

Alternative to plastic packaging





+ Supply chain improvement (load optimization and reusable packaging)
& in the field of:
Kitchen
Bathroom
Plumbing
Painting
Electricity & Lighting
HVAC
Hardware
Materials & Isolation
Wood
Garden
Flooring & Tiles
Storage
Decoration
Tools
Step 2 - Submit your Solution(s)

*
Deadline for Application
Submit a complete application

before March 31st, 2022.




Evaluation
Independent Experts and the ADEO team will evaluate your projects against 3 criteria: Feasibility, Environmental Impact and Profitability/Cost. (more info)


Selections
Only complete application will be considered for the challenge.

*If your solution has already been awarded with the Solar Impulse for Efficient Solution label, only step 1 is mandatory.

Additional Information
Key Dates
January 3, 2022: Applications open
Webinars : 1-hour webinar info session


January 14 at 11:00am CET

January 28 at 11:00am CET

February 11 at 11:00am CET

March 4 at 11:00am CET

March 31, 2022: Applications close (deadline)
From 1 April to 13 May 2022: Deliberation & Selection
June 14th 2022: B2B meeting with the Adeo team (only selected solutions)
Application & Selection Process
The application process is based on the labeling methodology designed by the Solar Impulse Foundation.
SHOW YOUR INTEREST - Step 1
All the candidates must show their interest by fill in the form here.
If you wish to apply with several solutions, please fill a different form for each solution.
If your solution is already labeled, you'll go directly to the Step 4 "Selection Process".
However, if you're not, the Step 2 "Application Solution Submission form" to get the Label is mandatory to be eligible.
APPLICATION "SOLUTION SUBMISSION FORM" -

Step 2


All the non-labeled candidates must create an account and apply via the Solar Impulse platform to fill in a "Solution Submission Form" - please have in mind it can take some time

.




T

he solution application can stay "in progress" status as long as the online application is not finished and validated by the Solar Impulse Technical Team.
As soon as the form is validated, the evaluation process starts.


To be considered, a solution must meet those eligibility criteria.

PROJECT EVALUATION -

Step 3




The Solar Impulse assessment methodology is designed to evaluate candidate solutions against 3 criteria: Feasibility, Environmental Impact and Profitability.


More information

here




SELECTION PROCESS -

Step 4




The selection process is organised in three levels of selection defined by the ADEO & Solar Impulse teams:
Level 1 - goes "online": selection based on the Solution Submission Form and the nature of the solution.
Level 2 - is an e-Pitch audition on June 14th, 2022: the selected solutions will be auditioned by the the ADEO & Solar Impulse teams.
Level 3 - is an invitation to the Final Online Event in September 2022: 5 or 6 projects will be selected based on their pitch, their funding needs and overall quality.
At all stages of the selection process, all deliberations of the Jury will be confidential and no written decision will be provided

to the applicant.
ADEO POSITIVE HOME CHALLENGE 2021 THROWBACK
Contacts
Need help for your solution application or to attend the webinar?
Question for Adeo?

Cooperation leader in case your are already an international Supplier
Purchasing leader in case your are already a global sourcing Supplier