COP26 – Special Session: High Impact Climate Solutions
In order to accelerate the adoption of clean-technologies, the Solar Impulse Foundation is proposing to host a special COP26 innovation session.
This event will showcase how top profitable climate solutions contribute to the climate objectives of COP21, and engage the conversation with institutions to accelerate their implementation.
WHAT TO EXPECT?
Date: Nov. 10th | 16:30 - 17:45 GMT (1h15mins)

Main Organizer: Solar Impulse Foundation, supported by its partners

Co-Organizer: BNP Paribas

Host: European Investment Bank, at the EIB Pavilion at COP26, Glasgow

Six high impact climate solutions: Adgero | Sierra Energy | Depsys | CarbonCure Technologies | Aqua4D | Metron

Medium & Venue: Hybrid - Physical presence at EIB Pavilion + Online contributions

Registration: Live streaming on various platforms, open for the public

HIGH LEVEL PANEL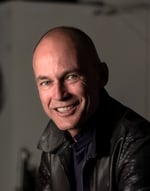 Bertrand Piccard
Chairman at the Solar Impulse Foundation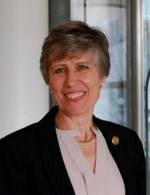 Anne Marie Verstraeten
UK Country Head for the BNP Paribas Group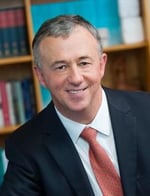 Christopher Hurst
Director General at the European Investment Bank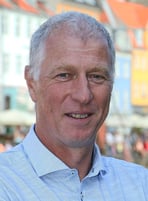 Hans Bruyninckx
Executive Director, the European Environment Agency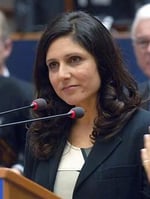 Shirin Wheeler
Principal Advisor International Media/Head
of Social Media at European Investment Bank



START ON NOVEMBER 10TH AT 4:30pm GMT!

ADGERO
Adgero offers a retrofit hybrid solution for HGVs that can be upgraded to a full electric solution, saving 20-30% in diesel costs and CO2 / NOx emissions, enabling operators' journey to net zero emissions in alignment with Paris Accords and global efforts. Partnered with key US, AU & EU industry players the company is now positioned to scale and transform HGV sustainability.

SIERRA ENERGY
Sierra Energy's ultra-high temperature FastOx gasification converts nearly any waste into hydrogen without burning. A FastOx system with CCS could remove up to 24kg of CO2 from the atmosphere per kilogram of hydrogen produced, making it carbon negative and a better greenhouse gas reduction alternative than electrolysis for hydrogen production. Converting 500 million tons of the world's waste into 50 million tons of clean hydrogen could remove up to 1.2 billion tons of greenhouse gas from the atmosphere.

DEPSYS
The uniqueness of Depsys's GridEye solution lies in the combination of real-time, reliable grid data and tailored data interpretation. GridEye gives distribution grid operators data insights into the performance of their grid, helping them digitalise better and faster, so they can deliver on the clean energy transition. Without digital solutions to manage decentralized renewable energy sources and bidirectional flows, the grid will not support our decarbonisation and electrification goals. Grid digitalisation achieves a 67% higher CO2 reduction than traditional grid reinforcement, and is 700x less expensive.

CARBONCURE TECHNOLOGIES
CarbonCure Technologies manufactures for concrete producers, at 450 installations globally, a suite of carbon utilization technologies that permanently mineralize captured carbon dioxide (CO₂) in concrete, producing a stronger concrete with a smaller carbon footprint. For developers and designers, CarbonCure's technology, to date, has reduced 130,362 tonnes of embodied carbon - equivalent to removing 28,351 cars from the road for a year. For corporations pursuing net zero targets, CarbonCure provides permanent, traceable and scaling carbon removal with a verified methodology.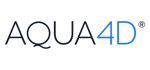 AQUA4D
Through innovative water treatment, AQUA4D® simultaneously addresses two of the major issues facing agriculture and the world: water conservation and land degradation. In doing so, we help growers achieve the seemingly impossible, cultivating more sustainably while achieving higher yields and less of an environmental impact and water footprint. The efficient AQUA4D® approach entails less pumping, fewer emissions, and reduced chemicals and fertilizers. This regenerative and sustainable approach to agriculture results in healthier lands, saved resources, and increased food and water security.

METRON
METRON is a French cleantech company specialized in energy efficiency and improvement of industrial groups performance.
METRON provides an Energy Management & Optimization Software which enables Industrial Groups to optimize their sustainability, energy efficiency and team productivity. This AI based solution, combined with its unique expertise, brings concrete results such as controlled Energy consumptions, constant reduction of carbon footprint, augmented Energy Manager, and new energy efficiency and optimization practices.