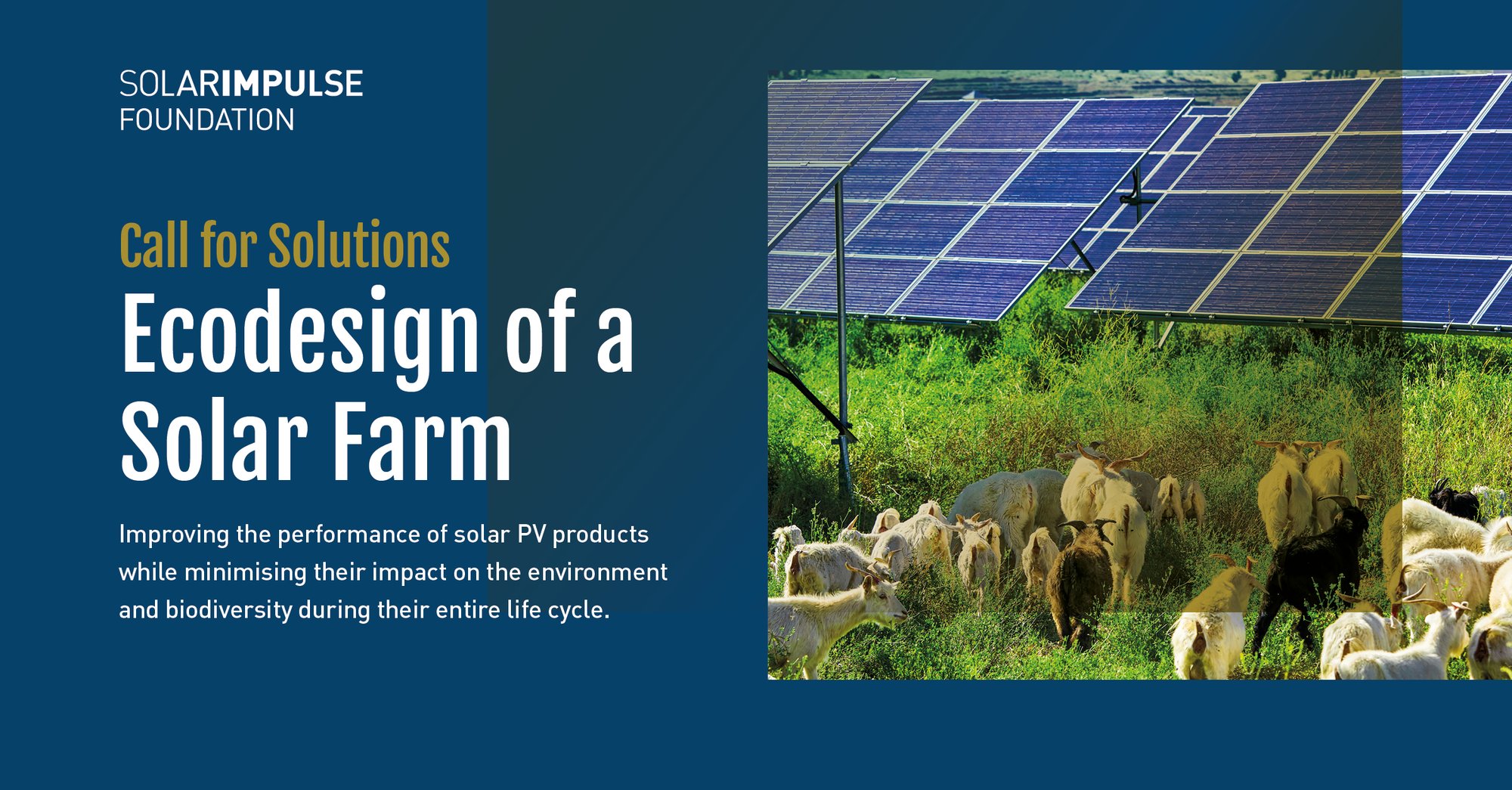 What's in it for you?
Enter the radar of a major energy provider in Europe
Take part in the development of the ideal Solar Farm
Receive all the benefits of the Efficient Solutions Label, if awarded (

more info

)
Looking for Solutions to
Manage impacts in the Design phase of a Solar Farm.


Heal, restore and protect site

Polluted land revalorization

Floating PV: Tidal range prediction; anchorage and mooring.

Deployment of phytoremediation technology + PV; carbon capturing foam + PV

Efficient AgriPV (crops enabler; adaptation to different ecosystems; boost pollination)
Improve the technical and Environmental performances of the PV products and their manufacturing


Optimise manufacturing lines or manufacturing process

PV module designed with a better reliability and lifetime

Bifacial modules (capturing the sun's rays returned from the ground) without geotextile on the ground, nor paint on the roof.

Reduce energy and water consumption and waste in manufacturing phase.

Heat transfer in PV manufacturing process
Optimize material consumption and develop a circular economy

Increase Use of recycled material and PV products reparability

Use of RPM (Recycled Primary Materials) In PV products

Recycling of solvents/recovery cleaning effluent used in the processes

Traceability solutions, linked to the production and use of recycled materials

Solutions for the recycling of photovoltaic silicon

Upgrade processes and openings of recycling PV products



Manage and optimise the End of use waste


Reparability of PV components

Collecting, sorting and recycling of photovoltaic module wastes

Minimise dismantling impacts



Target Market
Worldwide
Show interest

before September 15th
Contacts
Need help to show interest or need response to your questions?